Welcome to Waking You Up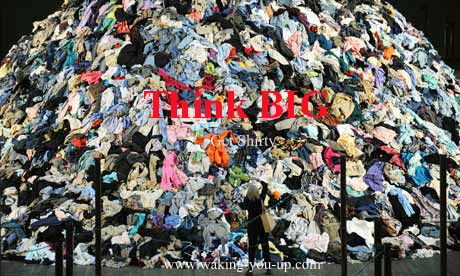 This site was first set up about 3 years ago and the original articles were written to educate people about Psychopathy and the effects on their victims. At the time I was focussing on financial, emotional survival and never thought for a moment I'd be revamping the site a few years down the line and using it to educate people about our own government here in the UK.
Most people that know me personally also know I have a reasonable good sense of humour and very strong spirit. For those of you that came on the original site one of the most popular educational tools I put up was a video entitled Mr Invincible which you can watch at the bottom of this page. At the time no one even wanted to use the word Psychopaths but it appears that there are more and more people like this running the planet.
Some of key traits are lack of empathy, lack of remorse, lack of conscience, Blaming Others and an overwhelming desire to dominate people using power and control.
When I first wrote about my experiences to help other victims I explained that just because you weren't "sleeping" one or they weren't shitting on your doorstep it doesn't mean you are not having an indirect relationship with one every single day. Nowadays more and more people are being woken up to the likes of psychopathic behaviour whether it be bankers, corporations or those in power running our countries.

No for now lets remove any labels because we can call them whatever we like, psychopaths, narcissists or just plain "greedy, power hungry bastards". However this doesn't change the fact that we are losing our rights including the rights to free speech. The time has come for people to wake up and say NO to power hungry governments that will do anything they can to take as much money and freedom from the people.
Its also worth nothing that in order for people to become "victims" they need to have enabled the behaviour in the first place. Its all very well blaming the government for everything and anything but nothing is going to ever change if we continue to keep allowing these people to do whatever they like and let them stay in government. It behooves anyone with a conscience to do whats right and group together.
Its because of this that I have decided to continue the site with the emphasis on waking people up out of the illusion to the atrocities that are going on right under our very noses> I hope that this site also offers some possible peaceful solutions and and tool so that we can STOP enabling them by standing up and saying NO!
Whilst I do not claim to know anything much about politics, I can say with 100 per cent confidence I DO know when something is clearly WRONG.
Some of the articles and suggestions on here might appear to be "jokes" or satirical humour to keep our spirits up in times of hardship, whilst others are potentially workable solutions including some original ideas inspired by other people.
Its not enough to just remove our government there needs to be a workable alternative ready to put in place because there is little point in replacing one shady government with another.
I hope you will join up to our FREE newsletter or join in the conversation on Facebook.
An excellent film on the Corporate Psychopath and why it takes ONLY 5-6 % of the general population to spot potential danger and then wake other people up.
You can find out more at www.fhmovie.com